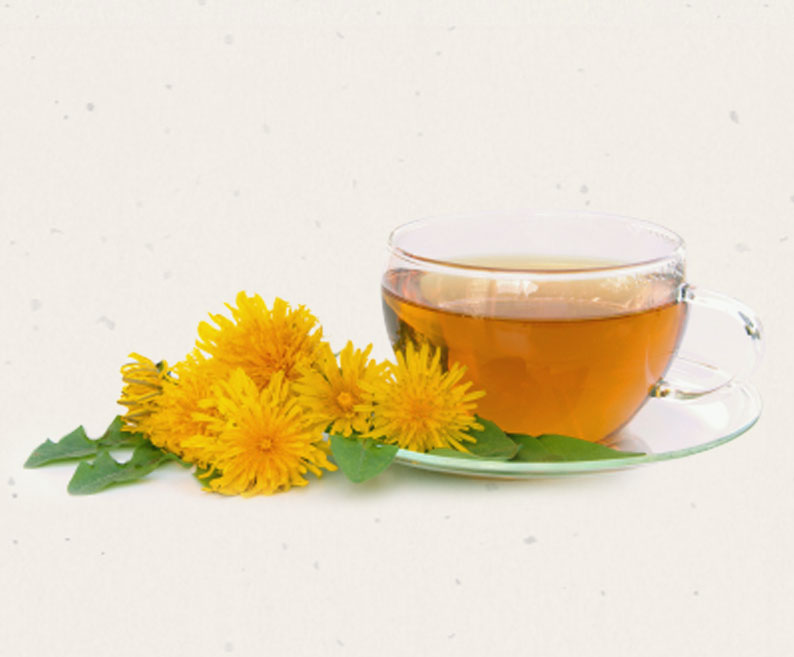 All the goodness of dandelion in an instant
A caffeine free beverage of pure dandelion root.
Symington's Dandelion Tea
Symington's Dandelion Tea is a delicious caffeine free beverage. Symington's is pure dandelion and is made from naturally grown roasted dandelion root. Symington's is ideal for health conscious consumers as it provides the full herbal properties of dandelion.
The health properties of the dandelion (Taraxacum officinale) have been known for centuries. Dandelion is rich in minerals and vitamins including vitamin A, C, D, E and B as well as calcium, potassium, magnesium and iron. The advantage of the vitamins and minerals alone makes the dandelion plant a good add-on to your diet.
Our Dandelion Tea is made from specially farmed dandelions. After harvesting, the roots are air-dried then roasted and ground. This is all done without the use of chemicals and preservatives. As Symington's Dandelion Tea is caffeine free it can be enjoyed in the evening without affecting your sleep. It also aids digestion and therefore is particularly suitable for those with a delicate stomach. Plus, with only 8 calories per cup, Symington's is watching out for your health.
Traditional Medicine
Dandelion is one of the top 6 herbs in the Chinese medicine chest. Chinese herbalists used dandelion to treat digestive disorders, appendicitis and also lactation problems.
Native Americans used dandelion to treat liver problems, kidney disease, swelling, skin problems, heartburn and stomach upset.
In Europe, herbalists incorporated dandelion into remedies for fever, boils, eye problems, diabetes diarrhoea.
Dandelion is believed to be one of the original bitter herbs used for Passover in the Bible.
Present Day Uses and Modern Medicine
Modern herbalists use dandelion root to detoxify the liver and gallbladder. The leaves are used to support kidney function.
A US Department of Agriculture study found that dandelion greens are richer in vitamin A than carrots. The herb contains more vitamin B, C and D than most traditional vegetables.
A 2004 study conducted by the University of British Columbia reported that dandelion flowers were found to have significant antioxidant benefits. Scientists have confirmed that dandelion is a useful healing aid for modern medicine.
Symington's Dandelion Tea Stockists
Our Symington's Dandelion Tea is available from selected Coles and Woolworths stores.
Caffeine free
Lactose free
Gluten free
Preservative free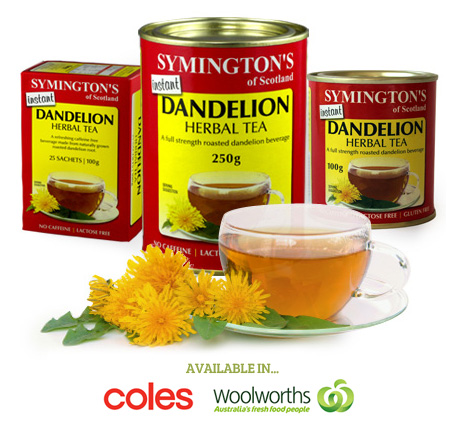 Symington's Dandelion Tea is available in the following sizes: convenient sachets packs (100g), and 100g, 250g, 500g containers.